The Latest 30 Posts
Art Speaks and the Montreal Museum of Fine Arts are proud to present an original lecture by one of today's pre-eminent writers about art and culture, The New York Times' critic at large, Jason Farago, who will speak about art criticism in the digital age.
The last decade brought with it a wholesale transformation of how we encounter images: on screens and via networks, through shares and in feeds, shorn of context, recaptioned, refashioned, and sent on their way once again. When war, illness, entertainment and personal lives all flow through the same image stream, how (if at all) can art retain its distinction? In this talk, Farago will explore the history of image circulation from the printing press to Instagram, the new methods artists forged in response, and the endurance of art in a world of viral images.
Jason Farago, critic at large for The New York Times, writes about art and culture in the U.S. and abroad. In 2022 he was awarded one of the inaugural Silvers-Dudley Prizes for criticism and journalism. He previously wrote for the Guardian, serving as its first U.S. art critic and as an online opinion columnist. He has also been a regular contributor to the New Yorker, the BBC, NPR, the New York Review of Books and Artforum. He holds a bachelor's degree from Yale University and a master's degree from the Courtauld Institute of Art in London, both in art history.
Art Speaks is dedicated to presenting a platform of international artists and thinkers to provoke and stimulate thought.
The talk will be presented in English and will be followed by a question period in French and English. Face covering required for the duration of the event.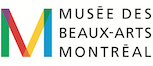 Filter by Month
Filter by Categories
Filter by Tag