The Latest 30 Posts
Video credit Ralitsa Doncheva
Photo credit Vivardy Boursiquot
Art Speaks is delighted to present a fascinating conversation between artist CATHERINE OPIE and poet ROBIN COSTE LEWIS. This candid dialogue will be grounded on ideas that intersect in their work such as feminism, motherhood, identity, representation and the colour blue. Opie and Lewis were both recipients of Guggenheim Fellowships in 2019.
Catherine Opie (b. 1961) is an artist working with photography, film, collage, and ceramics. Her work has been exhibited extensively throughout the United States, and abroad. In 2008, the Guggenheim Museum in New York opened a mid-career exhibition titled, Catherine Opie: American Photographer. She is a professor of photography at the University of California, Los Angeles.
Robin Coste Lewis (b.1964) is the poet laureate of Los Angeles. Her poetry debut, Voyage of the Sable Venus (Knopf, 2015) was honoured with the 2015 National Book Award for Poetry. Lewis has published her work widely in various journals and anthologies, including The New Yorker, The Paris Review, and The New York Times, among others. Currently, she is a Writer-in-Residence at the University of Southern California.
partenaire/partner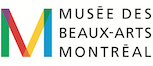 Filter by Month
Filter by Categories
Filter by Tag